Welcome to Tiger Asphalt Cement and Bitumen!
Leading Manufacturers, Exporters, Packers and Suppliers of Penetration Bitumen and Oxidized Bitumen to Worldwide destination ports.
CONTACT NOWCONTACT NOW
Tiger Cement Limited owned by HY International Group is well known Brand of Bitumen for various Grades of Penetration Bitumen and Oxidized Bitumen. Tiger Bitumen sourced from Best Refineries located in Middle East and South East Asia having State of the Art technologies. Bulk Bitumen acquired in Bitumen Vessels and further packed in New Drums at our Packaging Facilities located in Jebel Ali Free Zone – Dubai UAE and Karachi Export Processing Zone (Karachi Free Zone) for re-exportation purpose. Our strategically and geographically located facilities Jebel Ali Free Zone – Dubai – UAE and Karachi Export Processing Zone (Karachi Free Zone) enable us to offer prompt and direct shipment deliveries from Karachi Port and Port Qasim. Our facilities located within proximity of 20 Km from Karachi Port / Port Qasim Major Karachi Free Zone facility to major African and European Ports with Direct Vessel Services within 3 days of order confirmation. Last but not least, our annual and bi-annual contracts with Refineries enable us to offer Best Competitive Prices all the year around.
We have Wide Range of Asphalt Bitumen Products including, Penetration Bitumen, Performance Grades Bitumen, Viscosity Grades Bitumen, Australian Standard Bitumen, Oxidized Bitumen, Cutback Bitumen, Coat Bitumen and Emulsion Bitumen for prompt shipment deliveries from Jebel Ali Free Zone and Karachi Free Zone.
Tiger Cement Limited is exclusively Business to Business B2B Bitumen Company. Mainly, Our Buyers are Bulk Consumers of Bitumen like Construction and Infrastructure Development Companies, Importers of Bitumen willing to supply locally in their countries. We have 20 Years of Asphalt/Tar/Bitumen and Cement Export history. We proudly supply High Quality Road Bitumen for the construction of Inner City Roads and Highways. We welcome your Enquiries and Thank you in advance for choosing Tiger Bitumen for the Construction of your Roads and water proofing requirements which are Essential in every Infrastructure.

Penetration Bitumen Grades
50/70 | 60/70 | 70/100 | 80/100
USD 260.00Per Metric Ton
FOB – Jebel Ali Port / Karachi Port
CNF Price

Penetration Bitumen Grades
50/70 | 60/70 | 70/100 | 80/100
USD 303.00Per Metric Ton
CNF – African Ports
Other Ports CNF Price
YEAR 2020 SGS TEST REPORT
Bitumen Refineries
Bitumen Manufacturers
We acquire bulk bitumen in vessels with volumes comprising around 30,000 Metric Tons each cargo directly from Bitumen Manufacturers either they are Bitumen Refineries (VB Based) or State of the art Oil Refinery. Being financially competitive in manufacturing market means meeting deadlines and constantly striving to increase production, reduce downtime and maintain product quality.
Bitumen Exporters
Bitumen Business 2 Business
Tiger Cement Limited have the capability to export Tiger Brand Asphalt Bitumen Products with various Grades and Standards which all packed into 185Kg new steel drums and delivered via 20ft containers. Our strategically located geographical location in Jebel Ali Free Zone - Dubai - UAE and Karachi Export Processing Zone - Karachi - Pakistan. Karachi Free Zone enables us to export Bitumen from Jebel Ali Port and Karachi Port / Port Qasim through direct container vessels utilizing services of Maersk, Safmarine, MSC, CMA CGM, PIL, Evergreen and all other Major Shipping Lines.
Bitumen Prices
Bitumen FOB Prices – Bitumen CFR Prices
Latest Bitumen Prices are updated on weekly basis and posted on our website. Bitumen prices mentioned are on a FOB Basis for prompt shipment within 7 Days of Order Confirmation. Freight rates starting as low as USD499.00 PER TEU to Major African and European Ports from Jebel Ali Port, Karachi Port and Port Qasim for Direct Container Vessel Service. Contact us, if you want CFR or CIF Bitumen Price for any particular port then you can get detailed CNF Price Per Metric Ton along with Transit Time for your destination port.
Penetration Bitumen
Pavement Interactive
Penetration Grade Bitumen is Standard Bitumen usually used as a Paving Grade Bitumen essential for Road Construction and for the production of Asphalt Pavements with Superior properties, and it's very important once it bounds the aggregates and creates a unique cohesion and stability to the bituminous mix. This grade of Bitumen mainly used in the manufacture of Hot Mix Asphalt for bases and wearing courses.
Penetration Grades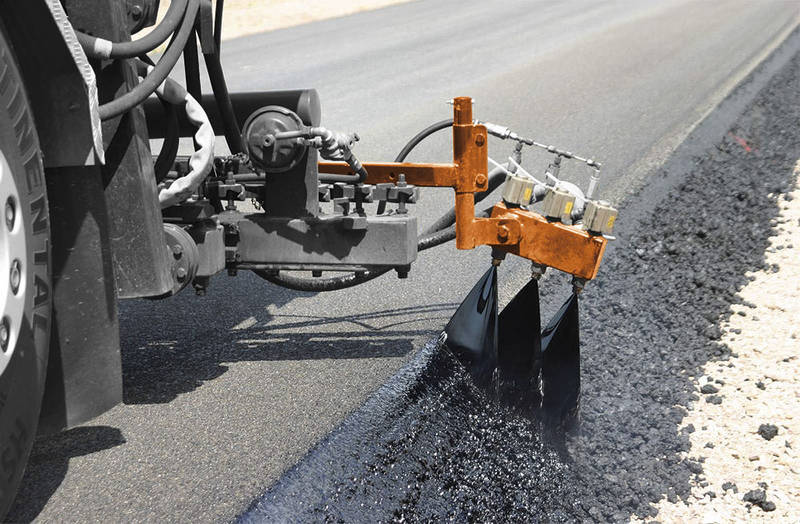 Penetration Bitumen is semi hard black material known as Petroleum Grade Bitumen which is produced by blowing hot air into the vacuum bottom.
All of our Bitumen Shipments are Inspected by Third Party International Inspection Agencies SGS and Bureau Veritas. Buyers are also most welcome to visit our facility in Karachi – Pakistan. We are NOT INTERNET DIGITAL SELLERS. We are GENUINE PHYSICAL MERCHANDISE SELLERS OF PROMPT BITUMEN SHIPMENTS from our PROUDLY OWNED facilities for Direct Exportation of Bitumen in Drums shipped in 20'ft Containers through Direct Container Vessels Service.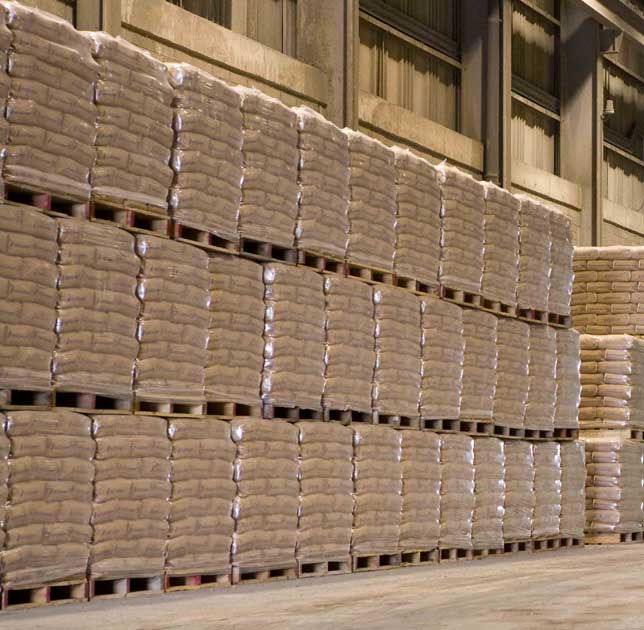 Exporter and Supplier
Oxidized Bitumen
We have the capability to Export and Supply the different Grades of Oxidized Bitumen in compliance with International standards. Oxidized Bitumen mostly used in Industry, such as Roof Insulation, Flooring, Industrial Mastic, Pipe Coating, and Paints. Specifications of Oxidized bitumen are categorized based on Softening points and Penetration rate.